Sleep my child. Sleep
We will watch — uh — study you. Yeah. It's for our studies. Nothing weird.
The Fake Science Laboratories have officially cleared you to blame everything in your life on that Ambien you took.
Today's Lesson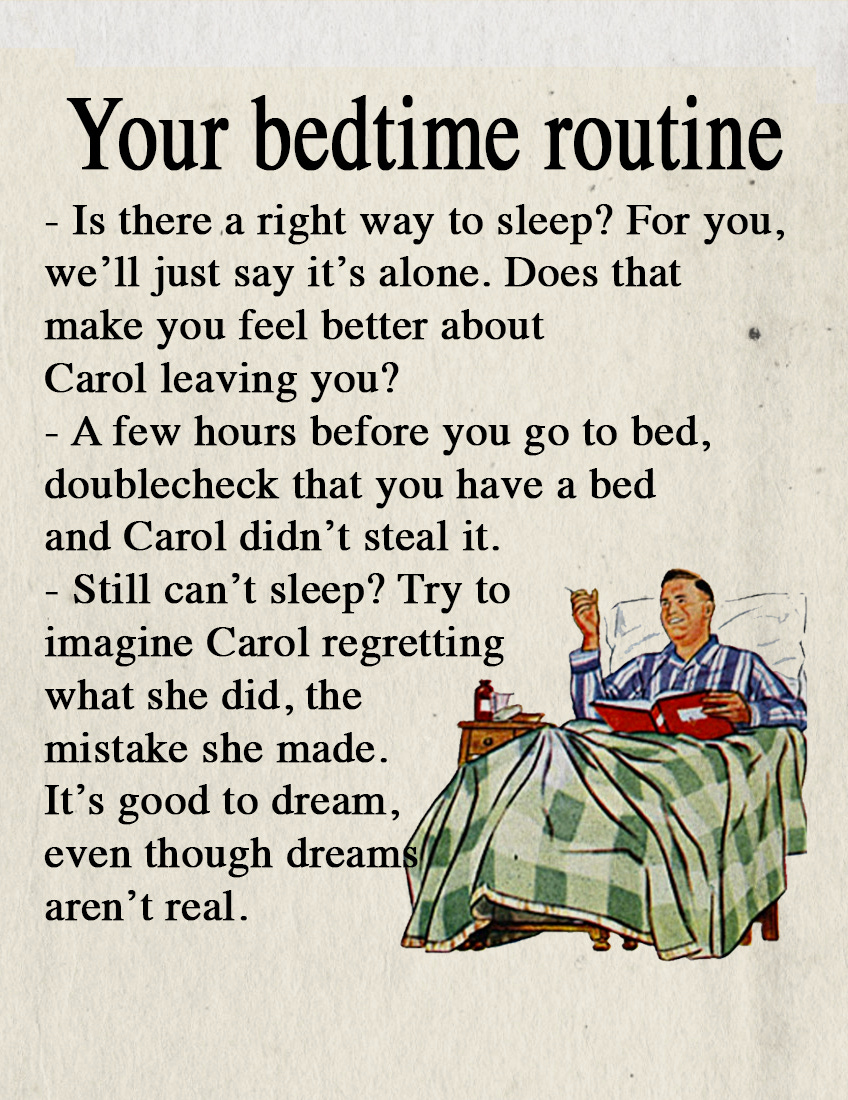 New Sleep Studies You Can Join
Here at the Fake Science Labs, we have an active sleep study program. Though we can't afford to offer participants thousands of dollars, we can guarantee fours of dollars ($12 is most common). Each study is overseen by Reginald, an expressionless yet still-nervous bald man who likes to watch you sleep.
The first study requires you to sleep on a hard wooden board until we buy a bed. We're studying how long it takes us to get the courage to go to the mattress store. Those salespeople can be so pushy!

Is it possible to function on as little as four hours of sleep a night? We'll find out by waking you every other second from bedtime to 6 AM.

In the consumer world, body pillows are all the rage, since a lot of bodies get donated to science. So you're going to hug what's left of Eunice tonight and tell us how it made you feel.
From the Lab
Thanks for reading. As your read this prompt, you find yourself getting sleepier and sleepier. Your eyelids grow heavier than ever before, and not just because of that new lead-based mascara you're wearing. Your whole body feels warm, as if it were a baking pot pie. Consciousness drifts. You click to forward this email to thirty acquaintances.
Today's Classic Lesson